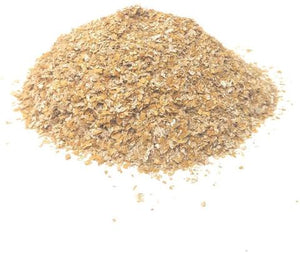 EZ Botanicals
Mealworm & Superworm Bedding - 1 Quart
Regular price
$13.00
$0.00
Unit price
per
The ideal bedding for Mealworms and Superworms! Keep your worms alive and happy with our premium Mealworm and Superworm bedding! We guarantee your worms will love our substrate, if not, we'll buy it back from you!
✔️ Ideal substrate to keep Meal Worms and Super Worms alive, and thriving!

✔️ Our substrate can also be eaten by your Mealworms and Superworms

✔️ Worry Free Live Arrival Guarantee - Don't love it? We will buy it back from you!
All our feeder insects come with a Live Arrival Guarantee. If they don't arrive in top condition please contact us, through phone or email, and we can send out a replacement or a refund, whichever you prefer. 
All live arrival guarantee claims must provide photos to customerservice@reptilianarts.com. Please reach out to us within 24 hours of delivery, so we can fix things as fast as possible for you!
Our Customer Service team can get a bit backed up sometimes, please allow 24 hours for a response via email. If you call and it goes to voicemail, please leave a message. Most likely all of our lines are full, and we will give you a call back as soon as possible! 
---
Share this Product
---