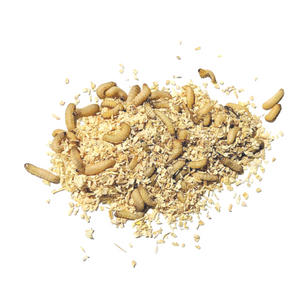 Superworms.com
Live Waxworms
Regular price
$12.00
$4.73
Unit price
per
Each cup contains between 250-300 worms.
For a tempting, tasty treat, there's nothing like a soft, juicy Waxworm. These soft-bodied grubs top off a diverse diet like nothing else. These are not a staple diet for reptiles. These are perfect for fishing!
All our feeder insects come with a Live Arrival Guarantee. If they don't arrive in top condition please contact us, through phone or email, and we can send out a replacement or a refund, whichever you prefer. 
All live arrival guarantee claims must provide photos to customerservice@reptilianarts.com. Please reach out to us within 24 hours of delivery, so we can fix things as fast as possible for you!
Our Customer Service team can get a bit backed up sometimes, please allow 24 hours for a response via email. If you call and it goes to voicemail, please leave a message. Most likely all of our lines are full, and we will give you a call back as soon as possible! 
---
Share this Product
---